How to wear ankle boots this winter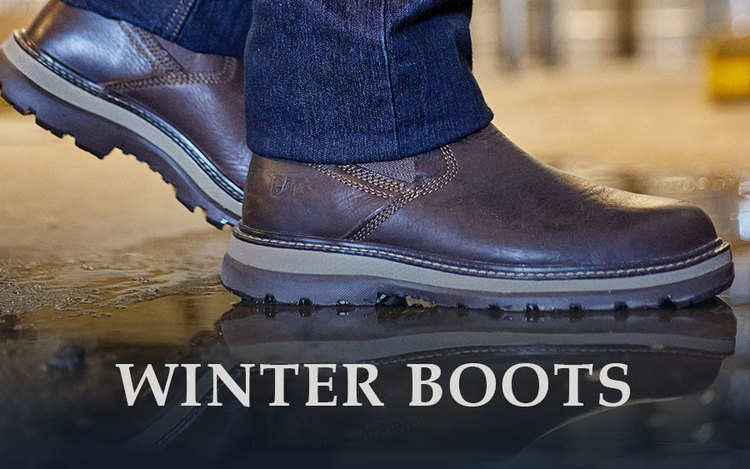 Ankle boots – What is winter without them?
But there are definitely ways to do them wrong and ways to do them right.
Here's a quick guide on how to wear your ankle boots this winter.
How to wear ankle boots for men
Ankle boots for men have grown in popularity as more and more men realised how easy it is to use them to either dress up or dress down an everyday outfit with them.
The various styles of ankle boots for men include casual combat boots and work boots, and the more chic Chelsea boots and dress boots. The type of outfits (with special emphasis on the pants) usually dictates the type of boot to complete the look. Here are the dos and don'ts.
DON'T
Tuck the pants into the boot.
Wear the boot loosely without the laces tied.
Wear boots with baggy or wide pants or jeans.

 
DO
Pay attention to whether you stack your jeans or pants at the bottom or cuff (fold) it.
[Pro tip: The ideal length for cuffing a pants is to let it almost rest on the top of the boot, whereas the ideal time for stacking is with a skinny jeans as it is a more casual look.]
Make sure you choose the right boot for the occasion and outfit.
Wear boots with tailored, slim or skinny jeans or pants.
Tie the laces tightly to create a slimmer silhouette.
[Pro Tip: You don't have to lace your laces all the way up to the top eyelets. Instead, lace and tie them a few notches below the top and wrap the remaining length around the ankle a few times to create the illusion of a shorter and less obtrusive lace when tied in the front.]
How to wear ankle boots for women
Women have a range of boots at their disposal when it comes to winter fashion – but it is the ankle boot that is the most complicated!
There are 3 ways for women to wear ankle boots. They are:
Cropped – You can either wear cropped jeans or pants, or cuff (fold) your slim or skinny jeans or pants. The ideal style is to have a gap of about an inch between the top of the boot and the bottom of your pants, exposing your ankle to create the most flattering silhouette.
Wide – If you have bell-bottoms or jeans and pants that flair out, wear an ankle boot with a heel, where the tip of the boot sticks out in the front and your pants sits a few centimetres from the floor so as not to get dirty or damaged. This look is especially fashionable with a mid-rise or high-rise jeans or pants.
Socks – If it is too cold to expose those ankles, either wear socks the same colour as your jeans or pants, or wear super chic socks or leg warmers that show in between your boot and pants, breaking it and adding to the cosiness factor.
Shop shoes and boots for the cold season at Cable & Co., with our range or premier brands including Cat Footwear, Merrell, Sebago and G.H. Bass & Co.