The History of the Brands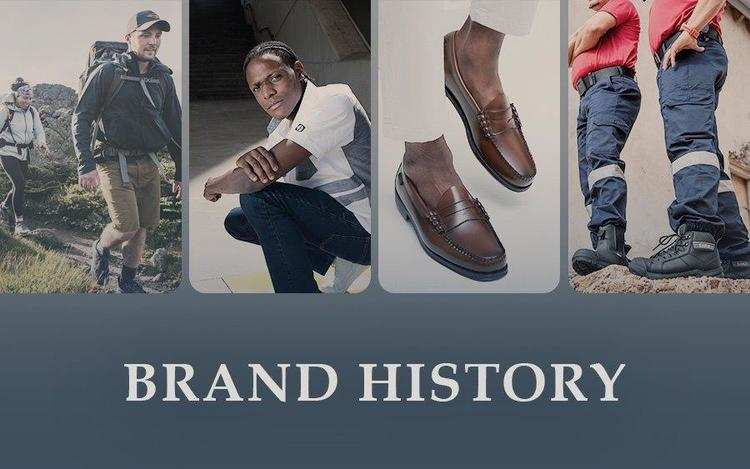 If a brand is a story that is always being told, then it is high time we share the stories of how each one of our brands came to be.
Read on to learn about the history behind Cat Footwear, Merrell, Cable Safety and G.H. Bass & Co.
Cat Footwear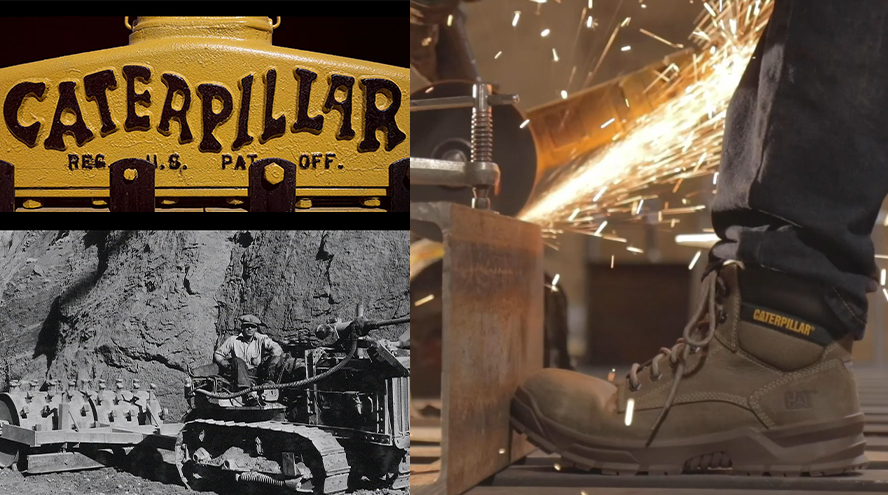 Making the machines that move the earth.
Cat Footwear originally began as a small collection of work boots, but over time has grown into a brand dedicated to day-to-day lifestyle. This means that there are not only work boot designs, but also fashionable footwear for men and women.
This brand appreciates hard work, ambition and real-life challenges which is why the right footwear to get you through it all are manufactured. The bold is powered and with each pair of shoes, the aim is to empower every earthmover with the strength of machines.
Merrell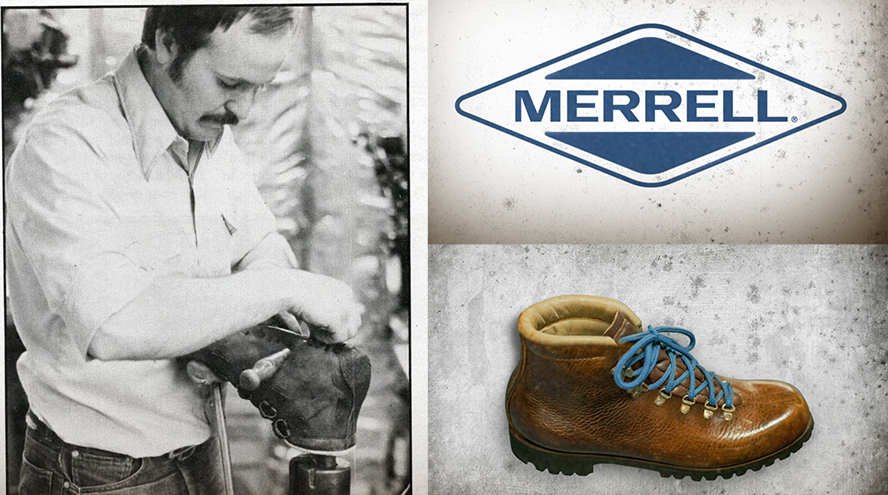 Hiking, a group of outdoor enthusiasts and a man named Randy Merrell.
This is how the story of Merrell all began. Randy Merrell started his journey at an industrial shoe-making school but soon found himself crafting handmade boots. He was very skilled at his craft, and this led him to branch out and try something else- hiking boots.
It was not long before word spread, and people were excited. So, he teamed up with Clark Matis and John Schweizer, two former ski company executives and together the perfect combination was made. Each member had their skill that was brought to the table which resulted in a design that was fashionable, long-lasting, and comfortable- truly the perfect hiking boot!
This brings us to the present day. Where the mission at Merrell is to look after all your wilderness adventure needs. Not only are hiking boots designed, but there is also a variety of hiking gear that lives up to the four core values: Comfort, Durability, Design, and Versatility.
G.H. Bass & Co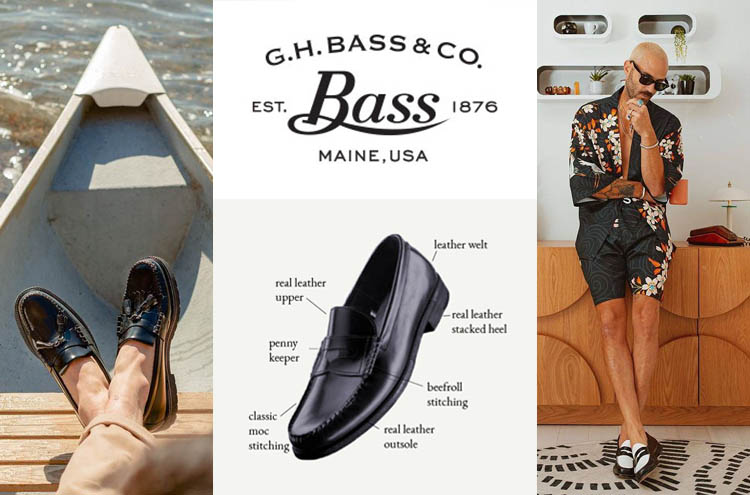 A shoe that will last workers and outdoorsmen year-round.
This was the mission that George H Bass set out to complete and today, this core value of "the best possible shoe created for its intended purpose" is something that we stand by strongly today.
From 1876 to 1887 Bass managed to gain a substantial amount of popularity. This led to him developing a range of practical, durable outdoor shoes that quickly generated excitement across America. Soon the company became best known for its range of sport, outdoor, ski and golf footwear.
This success led to the first G.H. Bass & Co moccasin design which became the official aviation footwear for the Armed Forces. The popularity of the brand continued to grow so much so that we even gained some influential fans such as Audrey Hepburn, Michael Jackson, Grace Kelly, Charles A. Lindbergh- to name a few.
Up to the present time, G.H. Bass & Co has upheld the promise of quality, durable, and stylish shoes which can be seen through their timeless design of the penny loafers.
Cable Safety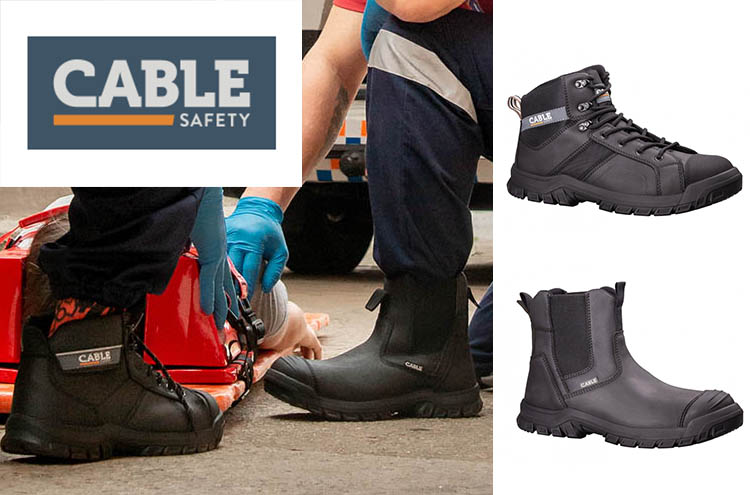 Live, walk, and work, with confidence and traction
Cable Safety aims to inspire and equip the diverse life-explorer with footwear that provides maximum comfort and protection. Not only does Cable Safety provide durable footwear of the highest standard, but also, the design of the shoe comprises steel-toe and soft-toe manufacturing.
This brand holds perceptive knowledge of the footwear requirements for many industries such as agriculture, manufacturing, engineering, construction, and the like. With this knowledge, comes footwear designs that are sure to keep your feet safe for all your industrial requirements.
Not only is the industrial worker considered, but Cable Safety also caters for the urban explorer, providing them with footwear that satisfies the need for fashion, function and fit.
Whether your journey leads you to factory floors, urban landscapes or the rugged outdoors, Cable-Safety footwear ensures that you are equipped and ready for it all so that you can make a notable difference in this world.
Now that you have learnt about the history behind each brand and the qualities that make each style unique, it's time for you to choose footwear that best suit your style and needs.
Visit us at your nearest Cable & Co store or shop online and provide your feet with footwear that is fashion-forward, durable, and comfortable for you.