The Look That Never Wears Out - G.H. Bass & Co.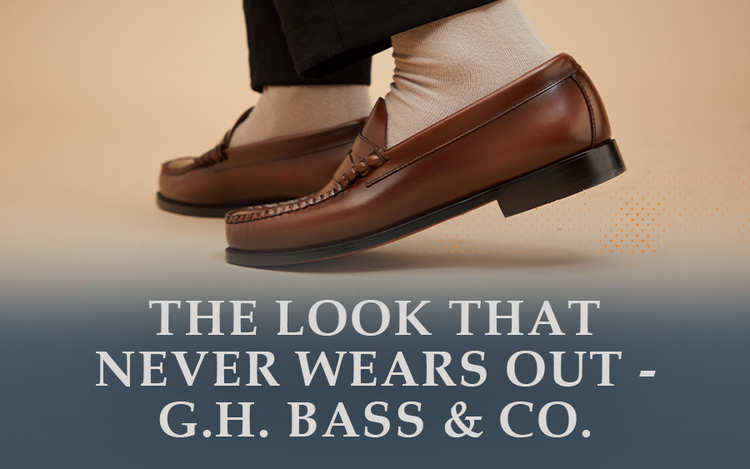 The originator of the penny loafers- George Henry Bass established his brand in 1876 when he set out on a mission to design "the best possible shoe for the purpose for which it was intended".
Today, this stylish penny loafer, which was playfully dubbed the Weejuns but G.H. Bass & Co, has been worn by many Hollywood stars such as Michael Jackson, Aubrey Hepburn, and JFK, to name a few.
The origin of the name Weejuns is derived from Norwegian because Norwegian fishermen would wear these traditional penny loafers.
The first wave of the "Weejuns craze" occurred in 1962 when Weejuns were seen as mainstream and formed part of everyday wear. This resulted in large economic growth for the business. Later on, in 1984, Michael Jackson's iconic 'Thriller' music video set the second wave of the "Weejuns craze" in motion as the king of pop himself wore a black pair of Weejuns during the opening scene.
G.H. Bass & Co. has maintained its reputation for high quality, highly fashionable, and durable footwear, whose styles fit a number of looks.
1. Classic Leather
If you're one who prefers their classic leather pieces to add a touch of elegance to your look, then the Weejuns Larson Mock Penny is the style for you. These Weejuns are available in the colours mid brown, dark brown, black, black & white, and navy, allowing for an array of fashionable looks to be created.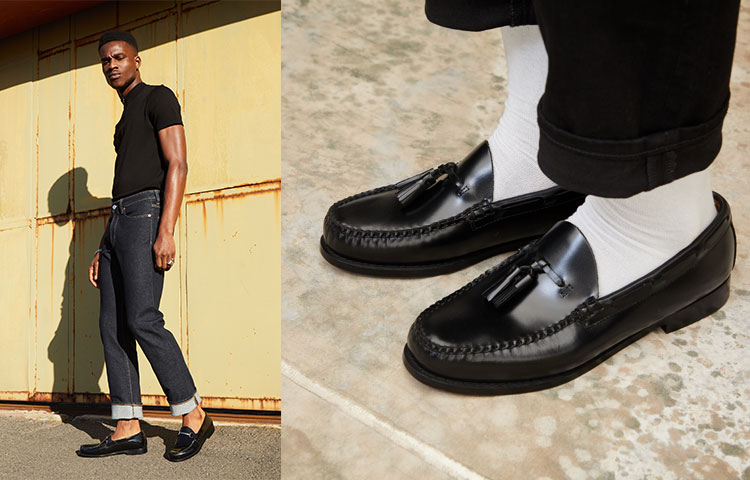 2. Suave Suede
For the more daring, high fashion persons, we have the Monogram Tassel Loafer ll which is suede and available in navy or dark brown. The tassel on the top of the loafer adds a sense of whimsy to an otherwise sleek and sophisticated look, providing your overall outfit with a good balance.
3. Neat Tie-Ups
For those that prefer a lace detail on their footwear, the Weejuns Tie is the option for you. Combining that classic shiny leather feel of a classic loafer with a tie-up detail, the Weejuns Tie gives off a put-together, academia look. This footwear style is available in the colours black and wine.
4. Ankle Boot Cuts
Assuming you love the look of a penny loafer, but, you find yourself more drawn to boot-style footwear, then we'd like to introduce you to the Weejuns Langley Mid. This footwear is an ankle boot cut, with delicate braided details around the toe cap and a strong buckle detail over the vamp of the boot. This footwear style is available in the colours black and brown.
5. Summer Sandals
Not forgetting, G.H. Bass & Co. also has the perfect option for those warm sunny days. The Terra footwear is a comfortable and breathable sandal ideal for those hot African summer days. Who said style can't be comfortable? This footwear is available in the colours British tan and black.
Our wide variety of footwear styles allow our customers to elevate their current look with a pair of G.H. Bass & Co. footwear. However, we recognize that a picture does not necessarily do these smart and elegant footwear justice, so we recommend that you visit us in-store to pick out a pair for yourself.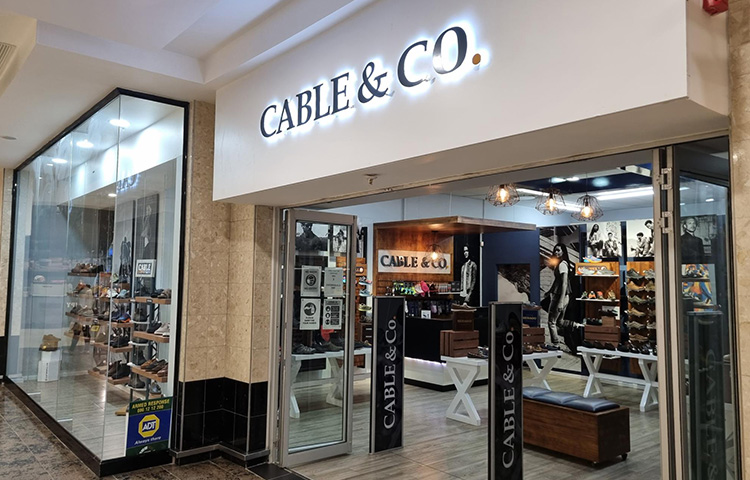 Our Cable & Co branch in Gqeberha, located at the Bridge has been open since May 2018. The store is located close to entrance 3, allowing for a swift shopping experience. Leshan and Abigail have been with us for over 5 years and are always willing to go the extra mile, ensuring that our customers have the best experience at our store. Our staff are trained and skilled at providing professional advice on footwear fit and style for special occasions.
So, if you're based in the lovely Gqeberha, then make your way down to our Cable & Co branch in Greenacres at The Bridge, and let our warm and welcoming staff find the perfect footwear for you.