The Podiatrist's Guide to Buying Shoes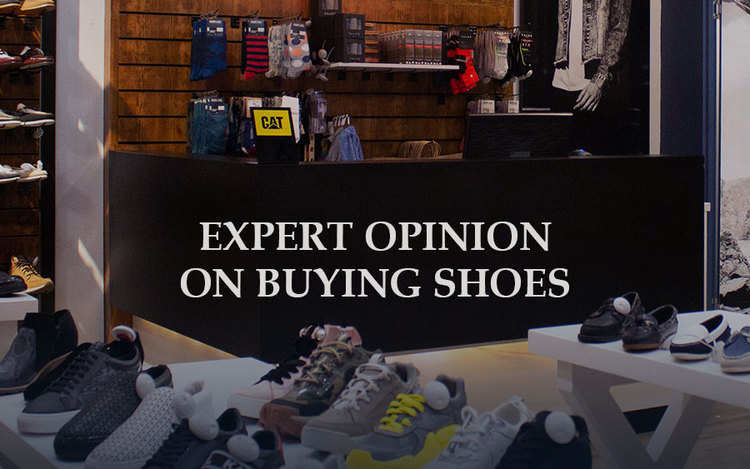 A podiatrist is a healthcare professional trained to diagnose and treat conditions of the feet and lower limbs, as well as to prevent and correct deformity, keep people mobile and active, relieve pain and treat infections.
In short, a podiatrist treats the feet and all its ailments.
So it is only right that we enlisted the expert opinion of such a practitioner to better understand our feet and how we can take care of them by simply buying the right shoes.
At Cable & Co., we pride ourselves in our high-quality shoe range comprising Cat Footwear, Merrell, Sebago, and G.H. Bass & Co.. This means we have formal shoes, leather shoes, trail-running and performance shoes, safety boots, sneakers, loafers, boat shoes, and casual to semi-formal shoes!
With these top brands and shoe styles in mind, we asked Simran Kalyan, a dynamic and passionate podiatrist, about how to go about buying the best shoes for our feet. 
Here are her insightful answers.
Fitting on and buying shoes
How should you go about fitting on shoes and deciding what to buy?
When fitting on shoes, it is most important to ensure that they're fitting well – it should not be too big or loose, or too small or tight. To check this, you can use the simple trick of slipping your finger between the heel of your foot and the heel of your shoe. There should be enough space for your finger to fit snugly.
When buying shoes, we always suggest that patients opt for a closed shoe – something with lacing or Velcro and with a wide toe-box. The shoe should also not be too flat and should contain a form of cushioning and arch support. 
Regarding arch support, remember that different people require different types of arch support according to their foot type. So it would be a good idea to determine your foot type before going shoe shopping, since certain shoes cater for high arches and others for low arches.
Socks and shoes
Are there any rules about what socks to wear or how long to wear them which can help you to protect or take care of your feet better?
There is no general rule on what socks to wear since different sock materials are suited for different people and different circumstances. For example, socks made from cotton or bamboo are more suited for people whose feet sweat a lot because these materials have great breathability properties. Bamboo socks are currently regarded as the finest when it comes to sock materials.
Socks should not be worn for more than one day and they should be washed after each wearing. It should then be placed in the sun to dry to avoid any form of infection (particularly fungal).
Leather shoes
What are the benefits of leather shoes for our feet?
The main benefit of shoes made from leather is that the material is breathable and accommodating. This means that after wearing it over time, it will conform to the shape of your foot. This adaptable feature of leather ensures increased comfort and better fit.
What should people know before buying leather shoes?
People should know that buying a pair of leather shoes is a good investment because they are very durable. 
Bear in mind, there are a lot of 'fakes' on the market – so consumers should keep an eye out to ensure that they are getting real leather.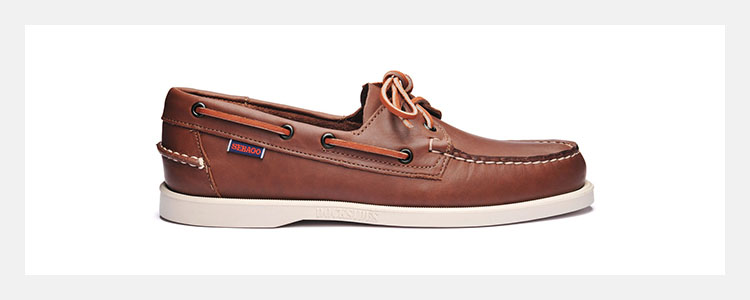 Sebago Full Grain Leather Range
Trail running and hiking shoes
Any tips for hikers or trail runners to protect their feet over long durations and distances?
Make sure you wear in the pair of shoes you will be using – this avoids more blisters and discomfort. Another tip if you do get blisters is that you shouldn't pop them, since this will cause further injury or even infection.
Side note – When purchasing your hiking shoe, consider what type of socks you will be wearing during your hike and factor in its thickness or thinness and how this may affect the fit of the shoe.
Safety boots and shoes
What should people know before buying safety boots or shoes?
Research to make sure you are purchasing the type of safety boot or shoe that is suitable for your specific work and working conditions. A good fit is vital for both comfort and safety reasons.
It is also important to note that safety boots and shoes require maintenance such as letting it rest and air out in a well-ventilated area after your work shift. Safety boots are also expected to be replaced in good time to ensure the ultimate protection.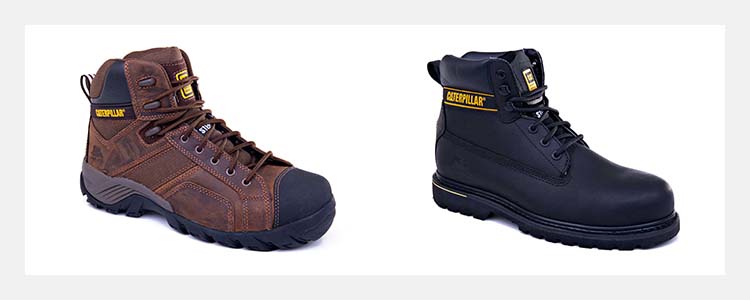 Cat Footwear Work Range
Formal and dress shoes
There's an age-old trope that if you want to dress up and look good, you must forsake comfort. But this is what leads to aching feet at the end of the night. What are your thoughts on this, and what should people look out for in a dress shoe if they want to avoid this?
We always advise to keep the heel wearing to a minimum. It is generally fine to wear heels on special occasions if they occur once in a blue moon. So if one is looking for the lesser of evils when it comes to heels, I suggest opting for a smaller and thicker heel. 
Another option is to buy temporary gel insoles for heels just to make wearing them slightly more bearable. These are available at major pharmacies. 
For other dress shoes such as flats, pumps or sandals, it's important to opt for ones that aren't completely flat like a pancake and that don't have too much of a constricting toe-box. 
With regard to men's dress shoes – look out for shoes that are not too narrow in front and not too flat. Where possible, opt for shoes made from good-quality materials like leather.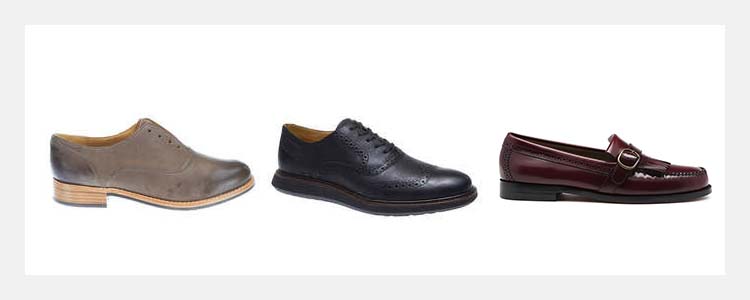 Sebago Jayne Laceless | Sebago Smyth Wing Tip | G.H. Bass & Co. 
Sneakers and leisurewear
Not all sneakers are comfortable – but considering their purpose, they should be. What should you look for or consider when buying sneakers?
When looking for sneakers, the same rules mentioned earlier apply – that being laced or Velcro, not too flat, wide toe-box, and cushioning and arch support. 
Some lifestyle sneakers lack a few of these elements and, therefore, should be avoided.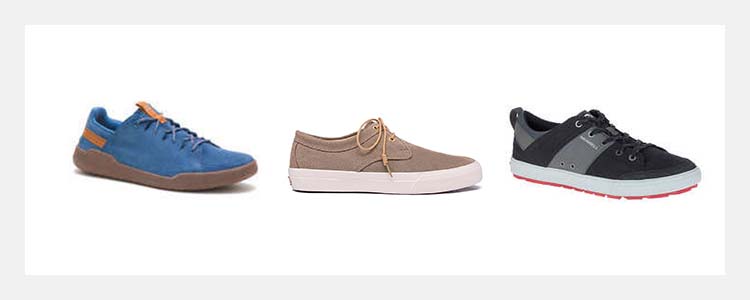 Cat Footwear CODE Collection | G.H. Bass & Co. Graduate Brookes Suede | Merrell Rant Discovery Lace Canvas
General
What is one rule or piece of advice that you wish everyone knew about how to properly take care of their feet?
My one piece of advice would be to not neglect your feet – give it the moisturization, exfoliation and care it requires and be consistent with it.
One pair of feet for life, look after them!
---
About Simran Kalyan, B.Tech Pod (SA)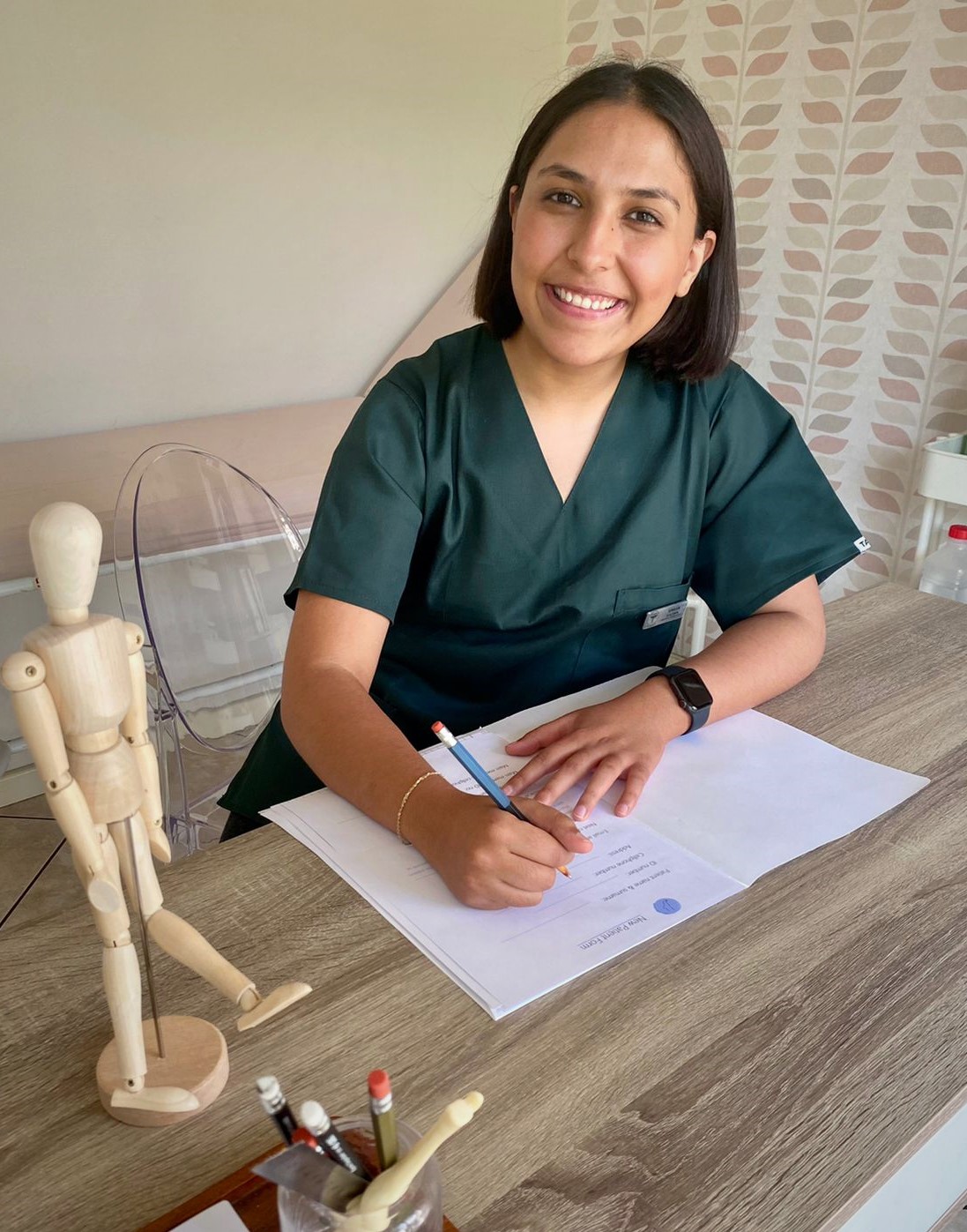 Simran is dedicated to the field of podiatry and puts her best efforts into all that she endeavours. She goes above and beyond to help her patients and makes sure that they receive the best care possible. Her youthful energy and eagerness to learn, coupled with her existing knowledge ensures that all her patients' needs are covered.
Simran was brought up in an environment centred on alternative health. She strongly believes in its efficacy and uses which she hopes to integrate with the podiatry field and hopes to implement it where applicable in her practice.
Her zealous attitude and warm smile is always present when welcoming patients! Simran has a soft spot for geriatric patients and always looks forward to consultations with them.
When Simran is not at her practice - she is either cooking, eating or seeing patients at Podiatry Africa.
For more top tips and advice on how to care for your feet, follow Simran on:
Facebook: @simrankalyanpodiatrist
Instagram: @podiatristsimrankalyan