The Ultimate Date Night Spots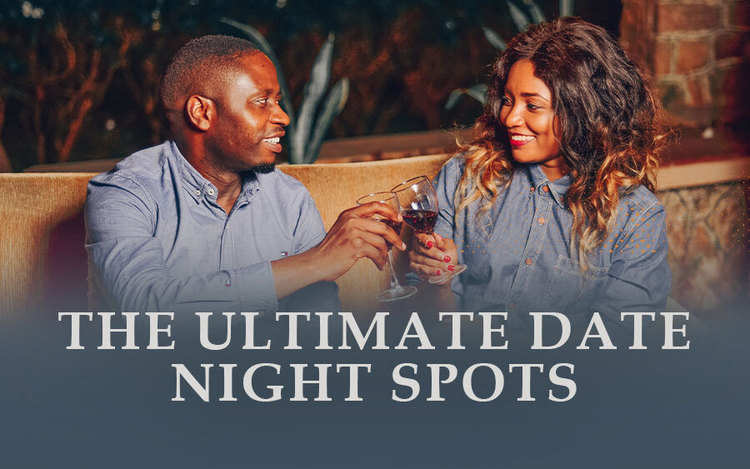 Who says you can't still have romantic date nights in winter?
This month, we've done our research and we bring you some of the top date night spots in South Africa's major cities, Cape Town, Durban, Johannesburg and Gqeberha, so that you can spoil your loved one this season!
1. Homespun
For a "rustic and homey aesthetic," as well as a remarkable fine dining experience, Homespun is the date night spot for you. With two branches in Cape Town, one located in Claremont and the other in Blouberg, Homespun offers a variety of dishes inspired by Asian, European, and local cuisine. 
The founder and executive chef of this wonderful restaurant is Matt Schreuder, whose passion for food and restaurant management began at the tender age of 12 when he was forced to work at his father's restaurant to make amends for burning down the family's Wendy house. This led him on a path of travelling around the world to learn more about top-class Michelin restaurants so that one day he could run his own fine-dining restaurant.
Today we can thank that punishment for turning into a passion and resulting in one of the finest, date night dining experiences known as Homespun by Matt.
2. 9th Avenue Waterside
Nothing says date night quite like a romantic setting, beautiful view, and of course, delicious food. 9th Avenue Waterside offers all this and more. This popular restaurant located in the heart of Morningside, Durban, is the product of a husband-and-wife team, Graham and Gina Neilson.
This well-travelled couple worked in numerous establishments all over the world and eventually decided that there is no place like home, which is why they brought us this bistro-inspired restaurant with a harbour view.
For those date nights where you're in the mood to dress up a little, 9th Avenue Waterside is the perfect spot. So, throw on a pair of your finest G.H. Bass Weejuns, and get ready for a classy night filled with fresh, seasonal cuisine.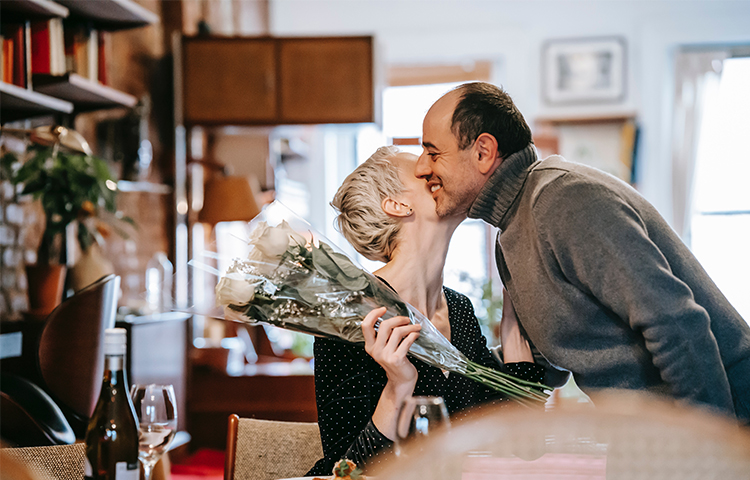 3. Marble
For the love of cooking with fire, Marble restaurant manages to capture this piece of South African culture that sets us apart from the rest.
Located in Keyes Art Mile, Johannesburg, this restaurant combines theatre with local cuisine, resulting in an exquisite date night experience. The beautiful design of this restaurant – which was a result of a collaboration of local artists in Johannesburg – coupled with one of the best views in the city, creates a wonderfully romantic atmosphere that you and your loved one can enjoy.
And, if you weren't sold on that, then the food is sure to do the trick. It's not just meat that they cook over the fire, but a variety of other ingredients such as poultry, fish, vegetables, and bread. Finally, you cannot forget pudding, especially when simple fruits are transformed into decadent desserts that are sure to end your night off on a high note.
4. Nolio Italian Bistro
Located in the heart of Stanley Street, Gqeberha's hidden gem, you can indulge in authentic Italian cuisine at Nolio.
Run by Chef Jonathan Gunston, this beautiful little Bistro is home to a warm and friendly atmosphere, with staff that treat you like family.
You and your date can look forward to a menu that has something for everyone yet does not lose that Italian authenticity. From mouth-watering starters such as arancini, bruschetta, fritto misto, and risotto, to hearty main meals such as pasta, pizza, steak, and calamari puttanesca. And of course, you can't forget to pair it with the perfect beverage, whether that be the finest wine, prosecco, cocktail, or beer.
The food, the service, and the setting, all work together to create a romantic ambience, especially on the selected nights where live musicians are performing. Not forgetting that the pizza oven does a lovely job at cooking your pizza bases to perfection and also warming up the restaurant for those chilly winter evenings.
Now that you have a list of spots to hit up with your date, let's talk romance because after all a restaurant can only do so much and the rest is up to you!
Romance is not always about trying to spend the most money on a date and buying the most expensive gifts, it is about creating special moments that will be remembered forever, it is about enjoying the company of your partner, and most importantly it is about effort.
Putting in the effort to talk to your date by asking them about their week and interests. But also, putting in the effort to look your best so that you can feel your best – because who doesn't feel confident in their finest suit or dress?
This is where Cable & Co comes in. We have a selection of footwear that is sure to elevate your date night outfit.
Locate your nearest Cable & Co store here and visit us in-store for advice on footwear for your next date night.