Why Should I Romanticize My Life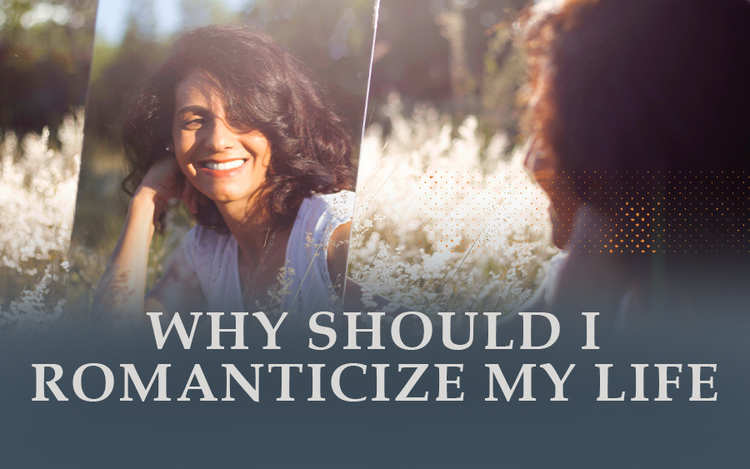 We have all seen those TikTok and Instagram videos of people filming segments of their day that make them feel like the main character in the newest rom-com. Whether it's a small clip of them absolutely killing it at the gym, a montage of a homemade creamy latte, or even just enjoying the beautiful scenery during a hike, this is something we're seeing become more and more popular with social media users today.
No, it is not merely about people who are obsessed with themselves, but rather, people that have come to understand the importance of truly enjoying even the smallest aspects of their day. Yes, routine is key to a productive day, but what does that help when it makes one feel like a zombie stuck in Groundhog Day?
That is why today, we discuss some very simple ways to begin your journey by falling in love with yourself and overall, falling in love with life.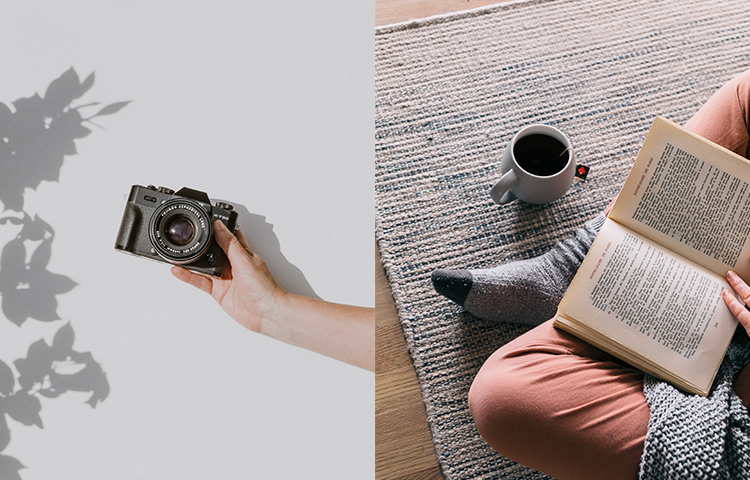 1. Skip The Phone- Grab a Book
We're not saying to never look at your phone at all, but during your relaxation time, why not opt for a book instead? Especially in public spaces, it can feel overwhelming when you're alone. And it is easy to hide behind a phone screen, aimlessly scrolling from app to app (even pretending to read messages when you definitely do not have any), so why not skip it all? 
Instead, get lost in an interesting book while sitting at your local park or enjoying a hot cup of coffee at your favourite café. 
2. Embrace Your Inner Artist
Art in all its forms can be very therapeutic, you just have to find the form that fits you best. And it does not have to be complicated at all, there are many simple ways such as:
Floral Arrangements: If you like to decorate your home with fresh flowers then why not buy some from the store and create a simple arrangement yourself in a pretty vase.
Journaling: Keeping a gratitude journal, sleep journal or food journal are simple ways for you to track information that might be important to you but at the same time provide you with a creative outlet.
Makeup: If you enjoy applying make-up, then who says you can't do this every day, even for a simple trip to the store. Again, it is a way for you to incorporate time in your day where you get to be creative and enjoy your time
Photography: This is a great way to create memories and a way to train yourself to appreciate the beauty of everyday life in all its forms. Whether you're enjoying the golden light of a sunset, or the simplicity of the moon sitting amongst the stars.
3. Dress Up Your Meals
If you consider yourself a foodie, then this is certainly something to try out. Spending that little bit of time in your day to appreciate the joy that food brings to many of us certainly sounds romantic.
So don't rush through your meals, spend that little extra time it takes to assemble your food, plate It, and photograph it. Thereafter, enjoy each and every bite, making sure to really acknowledge all the flavours that pair so well together.
4. Date Yourself
This one might sound a little bit challenging to many people at first, but we can assure you this is the ultimate main character move that is guaranteed to benefit you greatly! 
The art of self-dating is a great way for you to learn to enjoy your own company. It is a way for you to gain a sense of independence and not rely on anyone else for fun or activities. 
So don't be afraid to treat yourself to a nice lunch, movie date, shopping trip, a spa day, park visit, or even a beach trip! Because there is no shame in enjoying activities such as these by yourself. It builds confidence and more importantly, it ensures that nothing will ever hold you back from enjoying your life.
5. Dress Like You're The Main Character
Now that you have learned some valuable tips on how to romanticise your life, it's time to dress like the main character in your very own rom-com. That means owning your personal style, no matter what. If that means bold accessories, bright colours, and vibrant patterns, then let it be!
And, if you find that you need a little bit of guidance on finding the right footwear, then visit your nearest Cable & Co store and receive expert opinions from our staff.