How to Take Advantage of Nature's Mental Health Benefits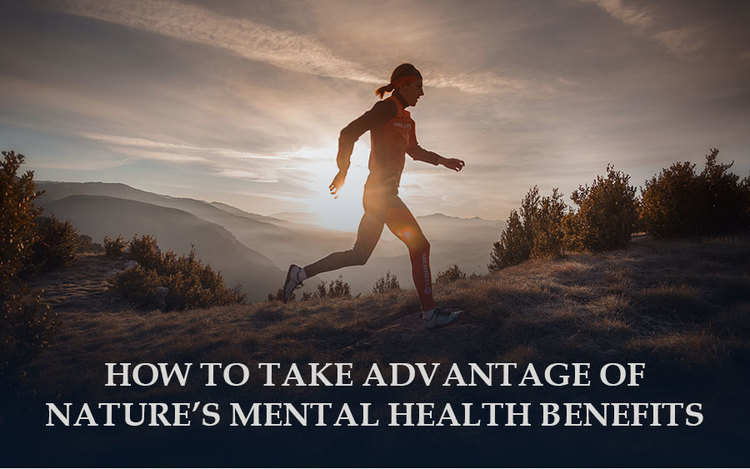 10 October 2020 is World Mental Health Day – an international day for global mental health education, awareness and advocacy against the social stigma held around this topic. 
This month, we're highlighting some of the mental health benefits that anyone can take advantage of just by spending some time in nature – and we're helping you pick the perfect shoes for it, too!
Why?
Did you know – In the USA, people living in cities have a 40% higher risk of mood disorders and a 20% higher risk of anxiety disorders when compared to those living in rural areas.
Our rapidly urbanising environments have a significant impact on our mental state. But Stanford University researchers have found that experiences in nature can have a discernibly positive impact on our brains' emotional regulation.
Neuroscientist David Strayer, who has put decades of research into the psychological and cognitive effects of being in the outdoors, has found that being in nature without using our cell phones can so much as enhance higher-order thinking, restore attention, and boost creativity.
How?
Being constantly bombarded with buzzing from our phones and computers, from micro-notifications to emails, our attentional resources in the prefrontal cortex of our brains become drained and we are left distracted and cognitively fatigued. This turns into a vicious cycle in which we have further difficulty in focusing, thinking deeply, and coming up with new ideas.
But what Strayer's research has found is that our prefrontal cortex is considerably less active when we are out in a natural environment – giving it time to recharge. Just 25 minutes of being in nature is enough for this process. 
The result? Our brain's imagination is revitalised! And this, in turn, supports creativity, positive well-being, reductions in stress, and more.
What to do & what to wear
We are incredibly fortunate to live in a country so abundant in natural beauty, resources and vast outdoor spaces. This gives us so many options to choose from when we want to get out for some fresh air.
Here are some of our top choices.

Trail running
Trail running is a healthy hobby that is both mentally and physically stimulating. Make sure you have a technologically sound shoe like the Merrell Nova and you'll look good and feel good as you exercise in the great outdoors.
---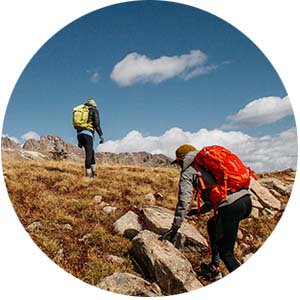 Long walks or hikes
Running isn't everybody's cup of tea, but that doesn't mean that you can't scale great heights, too. Taking up hiking gives you an incredible sense of achievement while bringing you closer to nature, and if not hiking, even long walks can clear the mind like nothing else.
Equip yourself for any outing with a pair of boots or shoes from Merrell.
---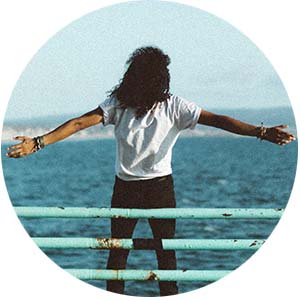 A day by the sea
With the smell of the sea breeze, the feeling of the wind in your hair, and the sight of the vast ocean ahead, there's nothing quite like being at the beach. Regardless of whether you plan on swimming or not, you'll want to look your best – and Sebago's classic boat shoes will complete your outfit with both style and comfort.
---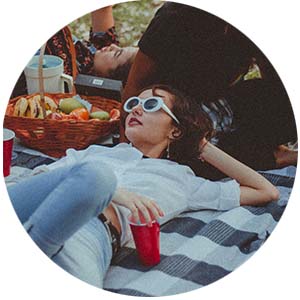 A casual picnic 
Sometimes all it takes to be in nature is to swap your dining table for a lush patch of soft grass! 
Pack your lunch and favourite drinks into a picnic basket and spend some quality time with your loved ones as you share a meal and share stories. And a stylish sneaker or timeless loafer from G.H. Bass and Co. will ensure that you look the part.
---
Nature is not going to cure depression or anxiety, but it certainly can brighten your day and reset your imagination. 
If you do feel that your mental health is at a low point, consider seeing a professional. Have a look at our Q & A with counselling psychologist and executive coach Greg Smith [hyperlink to Merrell influencer blog post once it's complete and live] to find out more about mental health and therapy. 
However you plan to spend your time in nature, let Cable & Co. provide the shoes you need.