The Romance of Retail – 5 Reasons to Shop In-Store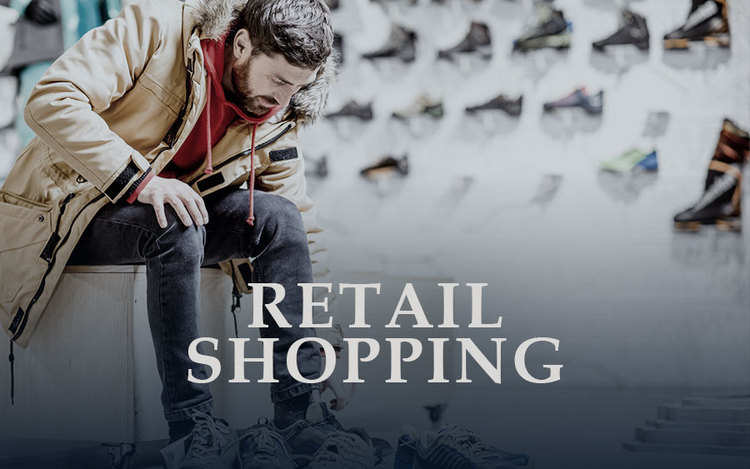 The excitement of entering a shoe store, thinking of the possibilities that lie across that threshold…
The smell of real leather, the vivid colours, the feeling of a shoe in your hands as you examine each option up close…
Honestly, nothing compares to shopping in-store – especially if that store is Cable & Co.!
Sitting at home and being forced to order online for the better part of 2020 may have caused you to forget the romance of retail shopping. That's why we've got a reminder for you as we all look positively towards a better way of living this year.
No Waiting
There's nothing quite as excruciating as getting excited about a purchase, only to have to wait 5-10 working days to actually receive it. The classic in-store experience is as simple as can be – pay for the shoe, walk out with (or in!) the shoe.
With shoes like the Cat Footwear Steam Clouds or the G.H. Bass & Co. Monogram Cup Longwing, we certainly wouldn't be able to wait.
Shipping & Returns
Not only are there no shipping costs, but you are also far less likely to need to return your shoes, considering you can fit them on in-store. This is both cost-saving and time-saving.
The Fitting
As soon as you see it bright and clear in front of you, pick it up, feel the materials, the outsole, the footbed – you already have an idea of what you can expect when you fit it on.
And then to actually put the shoe on your foot and feel the comfort, walk around the store and stand in front of the mirror seeing how it looks on you – your gut is already telling you whether this is the one for you.
Take note of what Simran Kalyan says on how to go about buying shoes in our blog The Podiatrist's Guide to Buying Shoes to equip you for the experience.
Because no matter how good it looks, you can only feel the absolute comfort of a good shoe when it's on your foot.
Knowledgeable Advice
Get advice in the moment from well-informed sales assistants who can answer all of your questions. Whether you are comparing trail running shoes, hiking boots, safety boots, boat shoes, formal shoes, or anything else, our trusted sales personnel can guide you on what will cater to all of your unique needs.
You could also get insight on stock and availability to manage your expectations and plan your next purchases.
No emailing or calling needed!
Variety
What if you're limiting yourself by only looking at one brand?
At Cable & Co., we can show you everything that applies to your needs from premier brands Cat Footwear, Merrell, Sebago and G.H. Bass & Co., as well as our own house brands Cable Safety and Cable and Co.
We pride ourselves in giving you an objective selection of each range – all under one roof.
So whether you are craving the social experience of being in-store and enjoying the atmosphere it brings, or you need complete clarity before committing to buying a shoe, come to your nearest Cable & Co. and you will find what you are looking for.